"Smart Parking", an ORAD technological solution, is a technological platform for monitoring parking lot occupancy.
Sensor-based Wireless System for Monitoring Parking Occupancy
SENSIT offered by ORAD is the only company in the market with a 10 years proven parking monitoring experience in scores of cities around the world where the system is installed. The system provides:
Real-time parking and vehicle parking duration monitoring.
Interfaces with software allowing directing, reporting, monitoring, payments collection and enforcement. It does not use privacy-invading cameras.
Installed as independent wireless units (there is no need for wiring in the parking lot floor). Suitable for installation on the street and in roofed parking lots.
Warns of illegal parking in parking spaces for the disabled.
Reduces traffic loads, thereby reducing air pollution.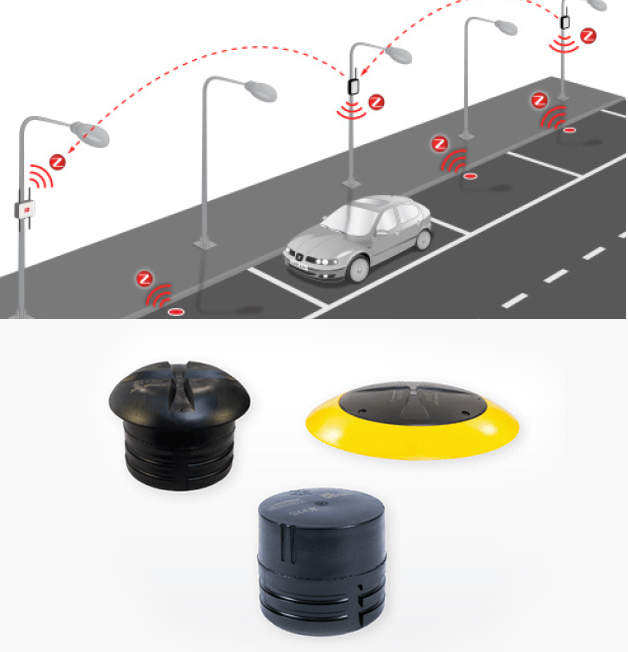 Advantages of the system
A completely wireless system
Simple and inexpensive installation without need for infrastructures, opening of roads, wiring, etc. The system sensors are equipped with a 10-year battery.
The system recovers its cost within a relatively short time because of the enforcement capabilities that it gives to the municipality or the organization involved.
The reduction of the number of people looking for parking reduces the level of toxic gases released, thus helping to keep the environment cleaner.
Suitable signs at the entrance to large parking lots allow faster access for parking the vehicle.
Uses
The system can be used by municipalities, large campuses, universities, and open parking lots. Signboards in parking lots indicate vacant parking spaces. ORAD transmits the monitored information to the municipality, which makes it available to the public through applications, signboards and different media.

Download Product Brochure
Skip to content